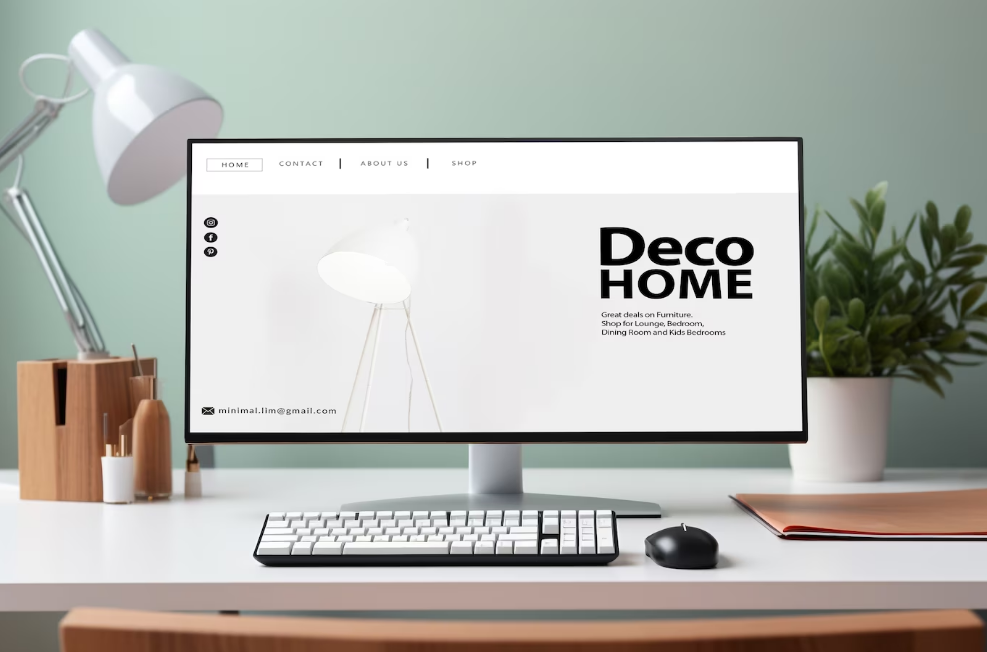 October 11, 2023
Intuitive Design: Crafting a Simple Website Design
In today's world, people look for attractive and simple website designs. Intuitive and simple design means building a website that includes easy layouts with understandable and informative content so that visitors can understand every topic and not have difficulty scrolling the website because of its simplicity and easy-to-use layouts. It also contains the latest web design trends for the eye-catching UI.
How to make an intuitive design on a website?
User-Centric Approach to Create an Intuitive Design:
The user-centric approach in intuitive design is building the website per the users' preferences. Looking at whatever is being created should contain user-friendly design and enjoyable content. You have to focus on the website's page loading speed. Page load speed has to be very smooth so that users do not face any issues with scroll and navigation. You can improve user engagement by building a website this way.
Effortless Navigation for an easy-to-use website:
An intuitive design prioritizes simplicity in navigation. It would be best to focus on the website's navigation so visitors can discover what they want effortlessly. If they face any issues while navigating layers of menus or hyperlinks, It will negatively impact your website and reduce user engagement.
Clear Communication for better user readability:
Clear communication in design refers to providing simple and informative content for people. For Example, whenever people visit your website to read the content, it should be clear so anyone can understand it. It should be simple and informative so that visitors can understand this. This will enhance user engagement on your website.
Visual Consistency to make a better-looking UI:
You need to maintain the appearance of the Visual elements like fonts, colors, icons, and buttons. For Example, if you use some shades on a button that anyone hovers over, it will change the shade and indicate something. You can also put the same effect for the same indication on different buttons so visitors can understand that this shade means a specific message. That will improve the user's readability.
How to Create a Simple Website Design?
Minimalistic Layout:
Building a minimalistic layout to create a simple website design. You need to put only essential things on your website; there is no need to put additional things on your website. Keep the design clean with informative things. You must set pure colors, visible boundaries, and shades and keep the content short with few images. It would be best if you focused on mobile-friendliness to gain more visitors. 
With Webifly's CMS pages, you can update your content. You get drag-and-drop functionalities. You can change your webpage's structure, design, content, and other elements according to your needs. 
Intelligent Organization:
For Creating a simple website design, you need to categorize and arrange the content logically. It would be best to use clear headings and sub-headings for the content. Also, use bullet points to separate the content so that users can relate and understand the content very well.
Webifly provides you with SEO Optimization. You can update the content as per your need. You can change the heading, sub-heading, URL, and other things per your requirement while Optimizing the webpage. Webifly allows you to do all the SEO Optimization for your webpage. You don't need to go to any other place to do optimization. 
Visual Hierarchy:
You should use length, color, and comparison tables to set up a visual hierarchy for better readability. This will attract the user's attention. For Example, You should bold the essential words. Adjust the color and contrast for the crucial elements so that users get the critical part. 
For Example, If you build your webpage with Webifly. It provides you with attractive and eye-catching templates. The templates are clean. By using the drag-and-drop functionality, you can design your webpage. You can drag an image section and place it above your content, then select an image related to it so that people can understand the topic. It will increase the visual appeal of your web page.
Mobile-Friendly Design:
In this era, ensuring your website is responsive across different gadgets is essential to a simple web design. The website has to be mobile friendly for the user because most users visit the sites from mobile, so you need to focus on mobile friendliness. The mobile loading, functionality, and images should optimized so that users do not face any issues while using your website.
Interactive Elements:
Incorporate intuitive interactive factors, which include buttons, forms, and links. These factors have to be positioned where users naturally expect them to be. For Example, a User wishes a buy now button on a shopping page so they can buy things. 
You can quickly build a simple web design by implementing all these on your website.
Critical Benefits of Simple Web Design
Enhanced User Satisfaction
:
A nicely designed, intuitive website makes users happy, as they can accomplish their desires without frustration and find everything without stress. It will enhance the user engagement of your website.
Reduced Bounce Rates:
Whenever you provide good content with attractive design, users must stay on your website to gain knowledge and fulfill their requirements. Users won't leave the page so It will reduce the bounce rate. 
Higher Conversions:
Intuitive and straightforward web design ends in more conversions, as users are guided quickly through the content, instruction, and desired moves. They will buy or book your products if you give them good information about the product so they understand everything about it. It will help to increase Business.
Brand Perception:
An intuitive and easy website design reflects on the logo. People will find your website attractive. It will increase your brand identity. You can grow your business by that. You need to maintain the product also.
Overall, Intuitive and Simple design helps you increase your business, brand reputation, online presence, and many other things. So, from minor to significant business, everyone should use Intuitive and simple designs. 
Conclusion
People look after clean and simple design templates. They like informative content with cool designs and backgrounds. By using Intuitive and straightforward web design, you can easily connect with the audience so that they can fulfill their requirements after visiting your website. So that there is no need to visit any other website so you can increase your conversions. That will be a betterment for your website and business.